NCBA Sponsors TZ Junior Golf Team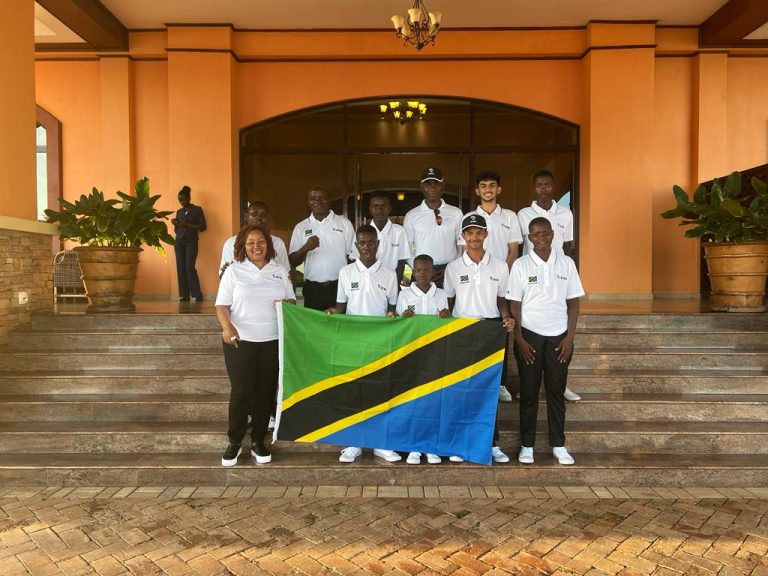 May 23, 2023
NCBA Bank is driving the future of golf in Tanzania by sponsoring the Watoto Juniors Golf Team in the All Africa Juniors Competition. This sponsorship showcases the bank's commitment to community development and fostering talent in various sectors, including sports.
On April 6th, 2023, NCBA Bank announced its support for the Watoto Juniors Golf Team, enabling them to participate in the esteemed All Africa Juniors Competition, taking place from April 17th to 21st in Uganda. Comprised of eight promising young players—five boys and three girls—the team is primed to demonstrate their skills and vie for the championship title.
Tanzania Golf Union Chairman, Gilman Kasiga, expressed his appreciation for NCBA Bank's involvement and recognized its pivotal role in nurturing the nation's future golf team. Kasiga stated, "We are immensely grateful for the invaluable support from NCBA Bank. Their backing is instrumental in fostering the development of our future golf national team, which we hope to see competing in the Olympics someday."
The Watoto Juniors Golf Team players are highly motivated and prepared to excel in the competition. Team member Shufaa Hassan confidently affirmed, "We have rigorously trained and are prepared to compete at our highest level, with our sights set on becoming champions."
Solomon Kawiche, Senior Manager, Marketing, Communications and Citizenship at NCBA Bank, emphasized the bank's dedication to cultivating a thriving community, with sports being an essential component. He said, "As a bank, we are heavily invested in our community. We believe that their success is our success, and sports is a crucial aspect of that. Golf not only strengthens the mind and body but also fosters vital connections."
Kawiche elaborated that their support for the Watoto Juniors Golf Team demonstrates the bank's faith in the young golfers' potential. By investing in these players, the bank aims to help them grow, develop their skills, and compete in larger-scale events in the future. This initiative also serves to promote Tanzania and the commendable work of the nation's president, Hon. Samia Suluhu Hassan.
NCBA Bank's sponsorship significantly contributes to the growth and development of golf in Tanzania. By providing opportunities for talented young golfers, the bank plays a vital role in nurturing future golf stars who could represent Tanzania on the global stage, including the Olympics. This support underscores the importance of investing in sports for community development, physical fitness, and social connections.